Supplier management and

prequalification
Our platform allows you to find, manage and prequalify suppliers of goods and services adapted to your specific needs.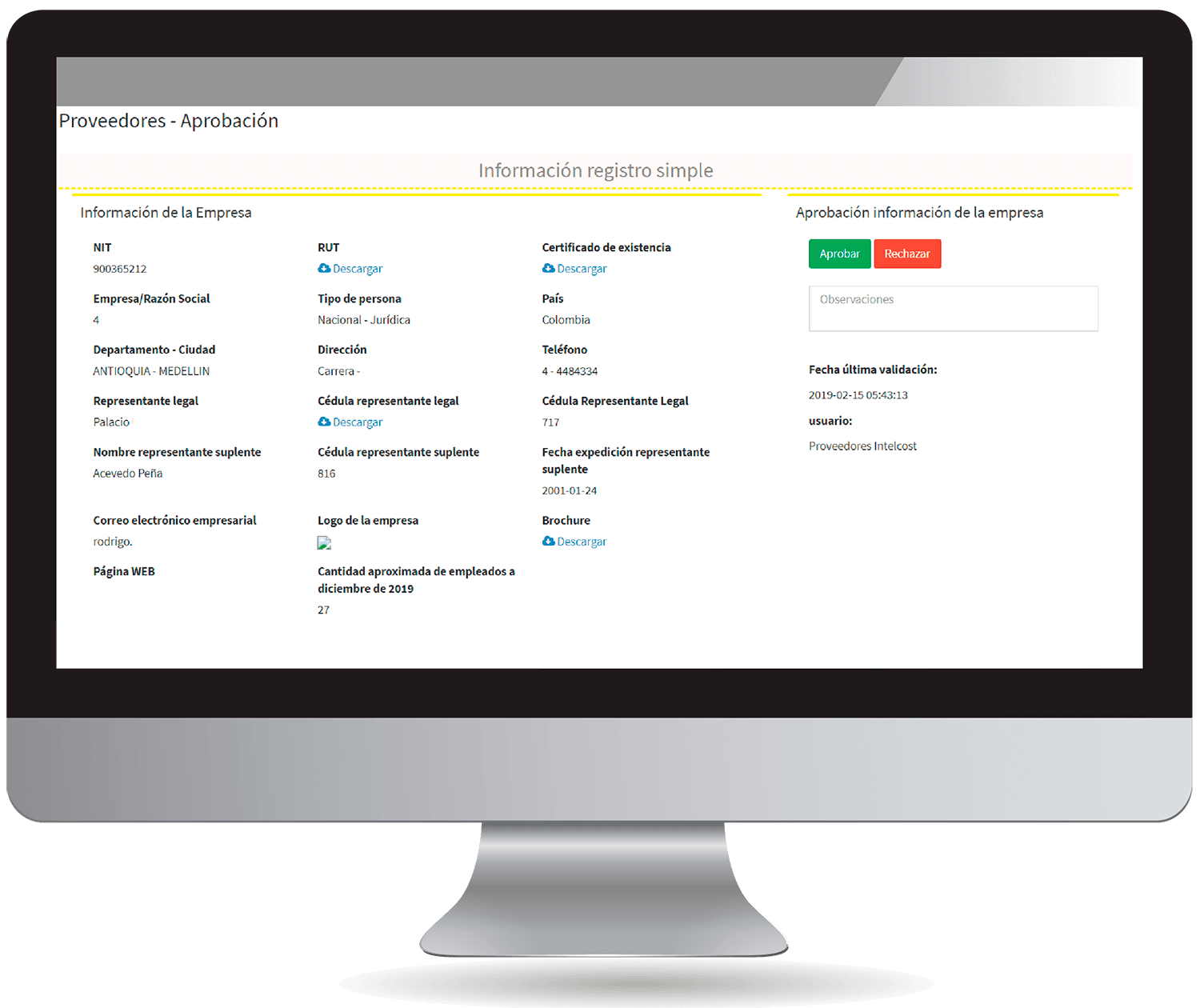 Find more and better suppliers for your company
Expand your vendor database.
Optimize purchasing and contracting operations by discovering a network of qualified and verified suppliers from all economic sectors.
Find suppliers with basic information: contacts, headquarters, bank certifications, commercial certifications.
Manage and find suppliers with detailed information on our platform: contacts, headquarters, commercial information, certified experience, certificate of incorporation, Tax Number ID, shareholders composition, ISO certifications, OHSAS, Financial Statements, Financial Indicators and HSE.
Ensure your suppliers competence
Validation in national and international restrictive lists.
Standard financial validation that increases insights about the probability that a supplier has the capabilities to perform a contract.
Technical validation of experiences in number and in value.
HSE Validation.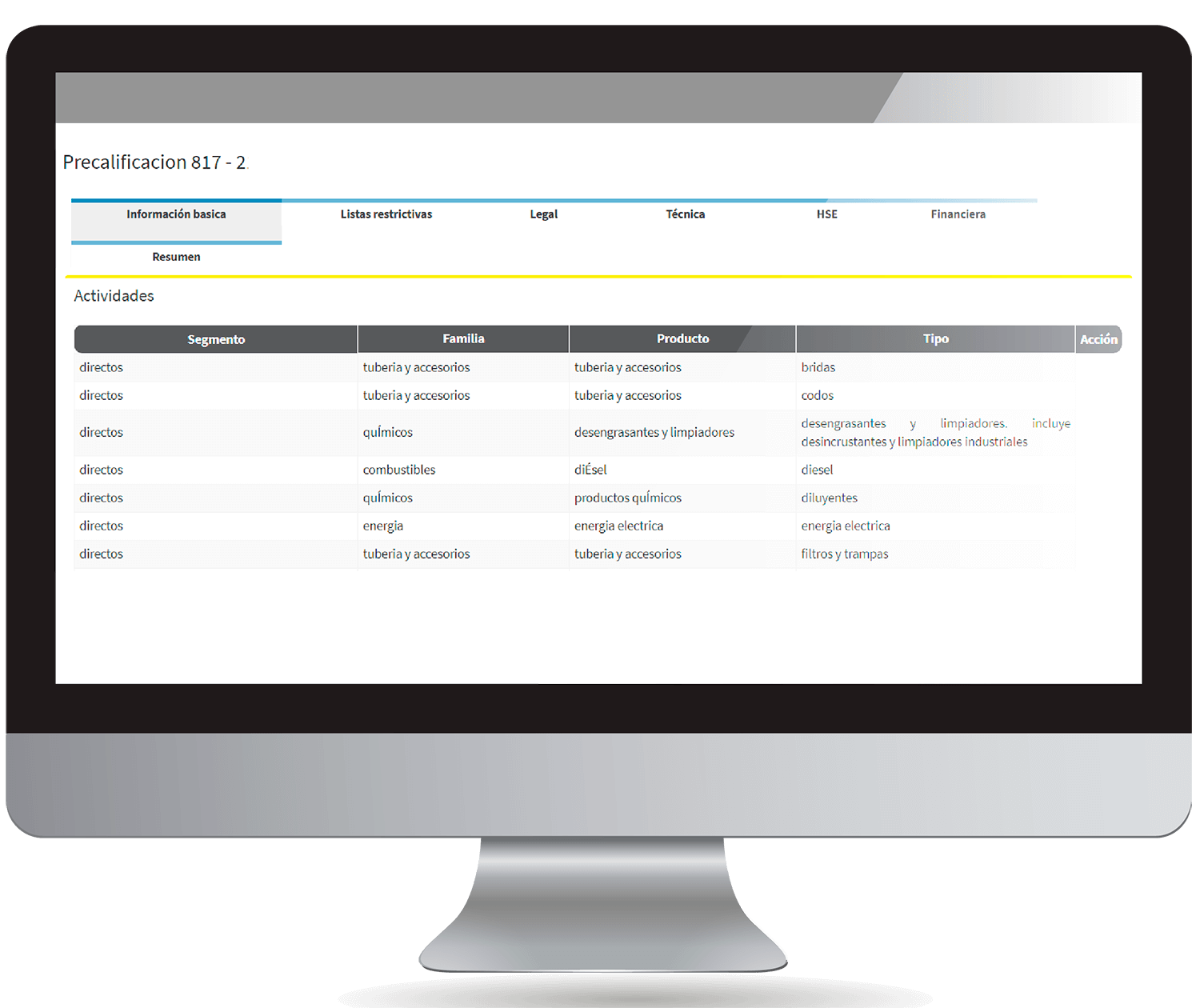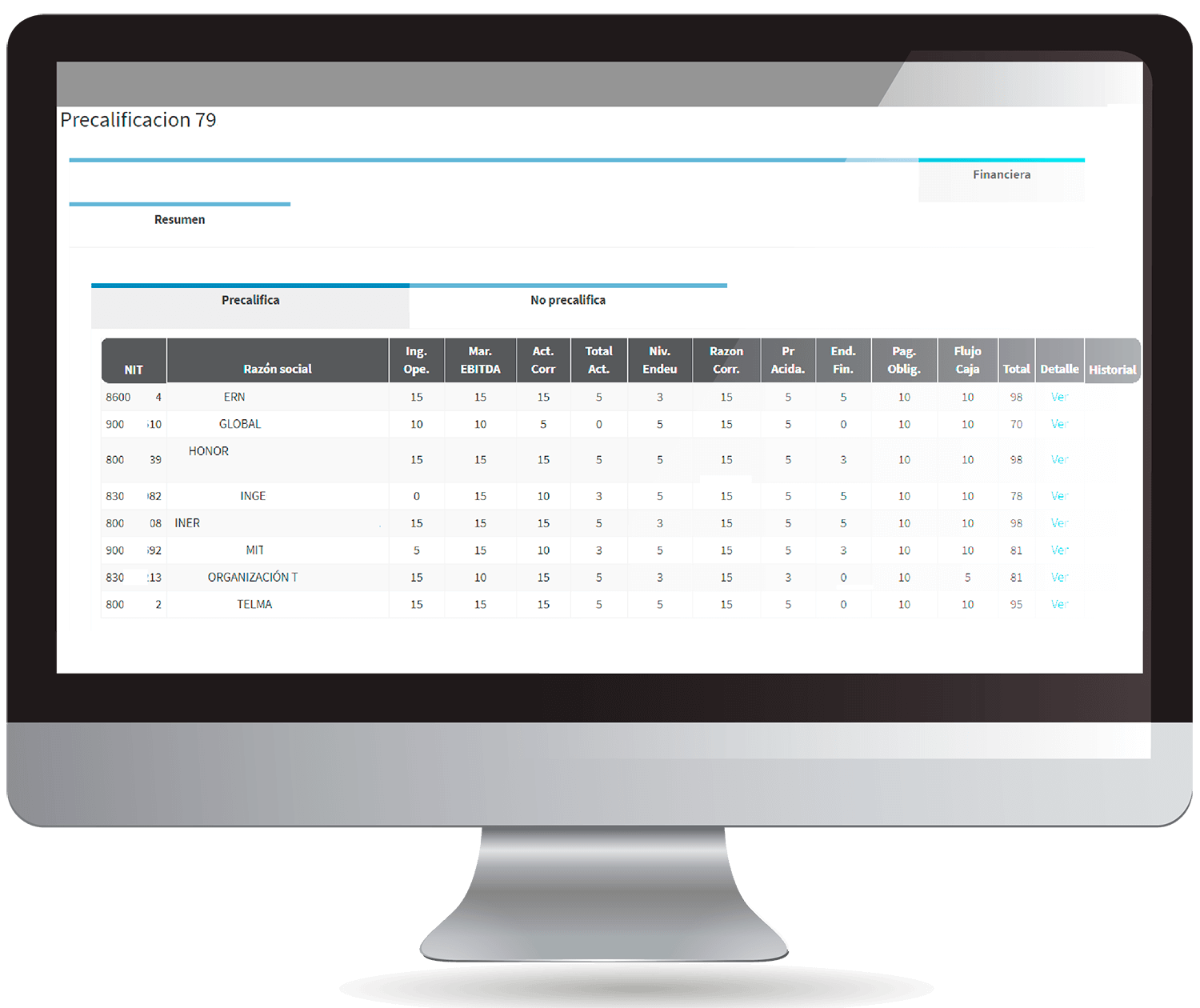 Ease operational load from your Procurement team
Tailor-made services: We manage the financial validation for your company's sourcing processes.
Evaluation of indicators such as indebtedness, working capital and solvency coefficients.
Manage and update key information from your company's suppliers.
We make recommendations on each provider participating in the sourcing process.
Digitally transform your sourcing operations
Digitally transform your sourcing operations